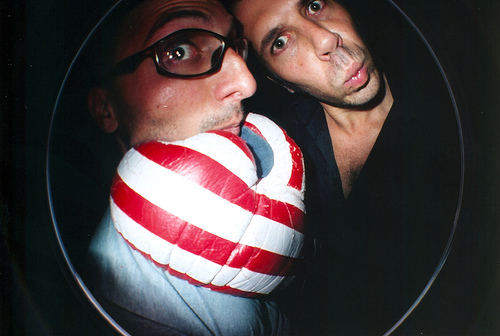 As you read this, I will likely be wrestling with my hair to get it into some semblance of respectability before I head to the eMetrics Marketing Optimization Summit.
That's because I'll be moderating a panel with John Lovett of Web Analytics Demystifed and Seth Duncan of Context Analytics, aptly titled "Social Media Metrics Framework Frameoff.
Note that I am not being paid for this (or to write this post), but I do get a free conference registration that's valued at USD 2,495.
This is pretty exciting for me.
As a measurement geek, a "metrics framework frameoff" is the smorgasbord of 21st century measurement.
And when I got Jim Sterne's email asking if I would participate – I was still in Anchorage – I was in geek heaven.
None of it would have happened if Beth Kanter hadn't recommended me to Jim as a panelist/moderator.
So I am forever indebted to Beth.
This morning, I plan hope to put Seth and John both on the spot as to the real world application of social media metrics.
Because frameworks are all well and good…
but what happens when it comes time to apply them in real life?
It's inevitably interesting, rarely easy, and always riveting.
As we've seen from our frequent #measurePR chats, real-life case studies and examples are what we need to help us navigate this crazy river of measurement.
Which is why I'm looking forward to what Priya Ramesh has to share on next week's #measurePR chat.
However, if you're at the conference today
I hope you'll join us to see what they have to say.
If you're not, you can still follow along and send me questions for Seth & John by sending me at @ on Twitter. Just to be doubly sure I get it, do include the #emetrics hashtag.
Will I see you there?
Image: c-reel.com via Flickr, Creative Commons