Estimated Reading Time: 5 minutes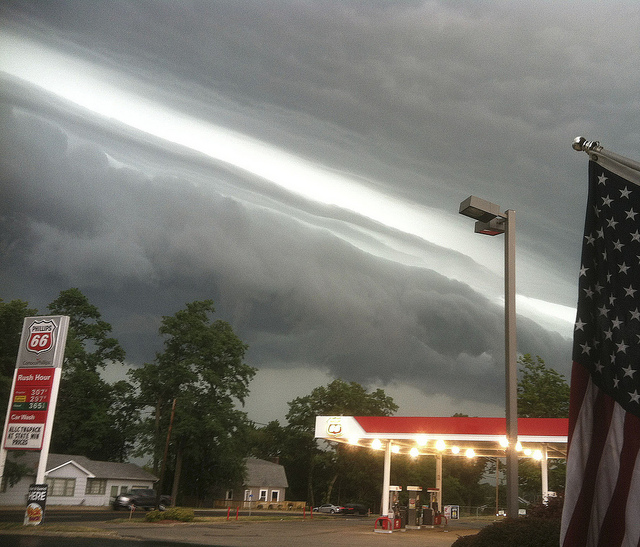 Storm clouds gather
Even if you don't live in the U.S., you probably heard of the unbelievably harsh storm – a super derecho or land hurricane, see pic – that hit many of us, particularly on the East Coast but apparently as far into the country as Indiana, this past weekend.
Image: NASA Goddard Photo and Video via Flickr, CC 2.0
For us, it was Friday night (June 29). I was already in bed (hey, I do bootcamp, I have to go to bed early!) but woke up when we lost power (which was at 11:09 pm… I know because when it finally came back on, that was the time that was flashing on our phone).
The next day – June 30 – was my husband's birthday, so I'd probably have woken up around midnight anyway, but for a completely different reason.