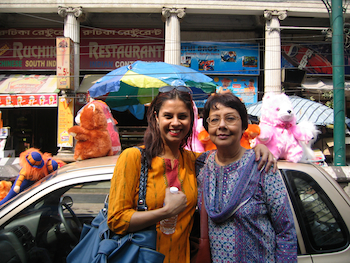 Maybe
you're tired of Mother's Day before it even got here.
Maybe you're not.
It always seemed a little odd to me that we have special days for things and people we should be celebrating every day… like the earth, and women, and children, and veterans, and…
… and mothers.
But in a world that moves so fast that it's tough to keep up, I do see the validity of dedicating special days to special events and people, even if card and flower companies are some of the biggest benefactors.
So in honor of Mother's Day – and in honor of my mother – here are seven posts that remind me no matter what's going on, it's important to slow down and remember what's really important.
Like our mothers.
1. I am your Grandma, from Syrin's Blog.
Why: we've all had grandmas. That should be reason enough.
2. What's really important? by Brad Johnson.
Why: It is a complete coincidence that this is a post about someone losing his dog, as we lost one of ours three years ago. It still tells me what's really important.
3. Gothic wedding photo shoot, from Steff Metal.
Why: granted, Steff is a regular guest poster here on WUL, but her zest for life is contagious. That's important.
4. Finding clarity: what's really important in life, from Chris Spagnuolo's EdgeHopper.
Why: Even though this post is almost two years old, its life lessons are timeless.
5. 6 life lessons I've learned from the farm, from The Budding Lotus.
Why: when you come down to it, the most important lessons are the simplest ones.
6. Taking stock of what matters, from Debt Donkey.
Why: even as devastating tornadoes ravaged so much of our country, this post shows us what's really important.
7. All you need is love, from the Epic Change blog.
Why: you may have noticed that I've been trying to spur awareness of Epic Change's fabulous To Mama With Love campaign.
This post features a terrific interview with Mama Lucy, one of the pivotal moms who got Epic Change going, that reminds us…
… really, all we need is love.
Happy Mother's Day.