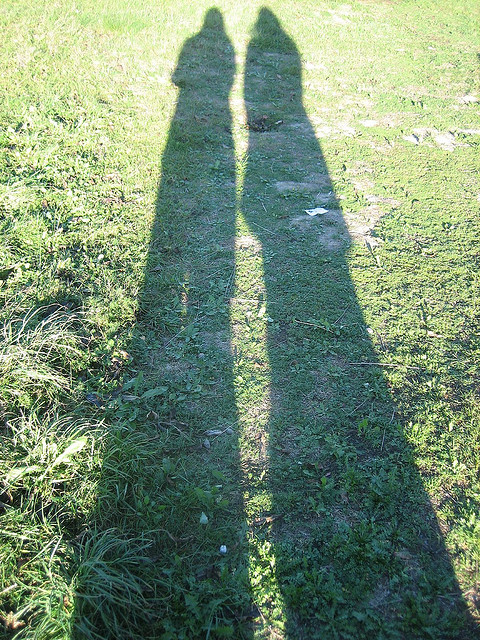 The long or the short of it?
Earlier this week, there was a great guest post over at Spin Sucks on how long or short blog posts should be.
One of the age-old questions, eh?
If you haven't read it yet, you should (and make sure you're following Ingrid Abboud, the author, on Twitter as well).
I don't think there is a right or wrong answer to this question. If, as Ingrid puts it, long posts are visually appealing (very important for readability) and interesting, you're more likely to read them.
And there's no dearth of short posts that are neither.
So to each their own, right?
Here are seven long blog posts – more than 700 words, since I believe that is the going rate for the "acceptable" length of blog posts – that I thought were terrific.
1. Your company is merging. Now what? by John Taylor.
Why: OK, perhaps not uber-long (887 words). Still chock-full of great advice and a personal experience that makes it all the more relevant to folks in this situation.
2. 5 influence traps you must avoid, by Valeria Maltoni.
Why: 984 words. But nicely broken-down and immensely readable, not to mention smaaaht.
3. Top 7 things I hate about Top 10 lists, by Brian Meeks.
Why: this was the post by which I originally "discovered" Brian and his writing, when it was published earlier as a guest post for Building Moxie. At 1,057 words, I dare you to tell me this isn't an amazing piece of writing.
4. What's next for Oprah? You won't believe it… by Steve Crescenzo.
Why: It's 1,406 words of hilarity. And frighteningly believable (sorry, Oprah junkies). Or, as Steve put it, OWCH.
5. A non-techie explanation of how web pages are secured, by Philip Sheldrake.
Why: As a non-techie myself, I love it when I get great explanations I can understand that are not written in Klingon. 1,724 words, but does it really feel like it?
6. I wish I'd known that. [Digital Analytics edition.] by Avinash Kaushik.
Why: Avinash, my measurement GOD, writes long posts to begin with, but they are always personable, funny and really easy to read. For one of the smartest guys on the planet, he has a great tone and doesn't make you feel he's talking down to you at all. Even at 2,476 words.
7. Essay: a new moral agenda for PR, by Paul Seaman.
Here's why I saved this one for last: 4,136 words. Granted, the title has the word "essay" in it, but even so, it's an incredible combination of explanation and analysis that I haven't even been able to wrap my head around fully yet.
What long blog posts have you enjoyed… or which authors, who tend to write "long," do you subscribe to? I'd love to know.
Image: Marieke Kuijjer via Flickr, CC 2.0