Estimated Reading Time: 12 minutes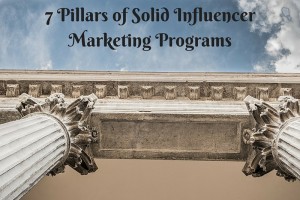 As more and more brands jump on the influencer marketing bandwagon, how they structure influencer programs and communications is becoming increasingly important.
Here are some guidelines.
1. Make your ask as solid as possible before you go out with it.
What exactly is it you want influencers to do? Create content? Share it? Show up somewhere?
It's usually at least some combination of the first two, but if you're not clear about what it is you're looking for, your influencer marketing program will be off to a rocky start.
For example, a former client that we work with on and off wanted some advice on an influencer program. So we suggested things like:
short-form content (e.g. tweets, Instagram posts, etc.)
long-form content (e.g. blog posts, maybe even building to a blog community)
in-person elements, such as travel to an event location
visual content of the influencers themselves, such as photos for commercial or non-commercial use