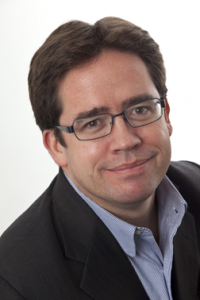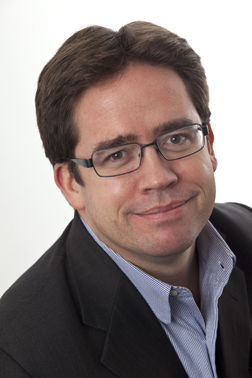 We had a terrific #measurePR chat last week. Richard Bagnall, one of the founders of Metrica, which is now part of the Gorkana Group, was our special guest.
I've known Richard for – oh, seven years now, I think – wow, seven! – and he is just one of the smartest and nicest people in the world, let alone our field.
Plus he has that jollye olde British accent, don't you know, and it sometimes even comes across in tweets.
We talked a lot about what "good" and "bad" measurement is, how Richard got interested in the field, and his leadership role with AMEC. And much more.
And here is how nice he is; subconsciously realizing that it would help me tremendously if someone wrote a recap of the chat, he proceeded to do just that!
Here is an excerpt:
What was an early learning experience in the field of #measurePR for you, and why?

Bagnall: So, first thing we did was remove all scores & indexes from our approach as they are invariably wrong and confuse people. Instead we made our analysis totally transparent and shaped specifically to each client's specific requirements.

No two clients are the same with their needs, no matter how similar they appear to the outside world. Boiled it down back to the basics of communications – the objectives… – focused on this – PR is about getting the right message to the right target audience to achieve an objective…whatever that may be – footfall, sales, share price, downloads, reputation change etc.

If that's the case, the answer is there – focus on measuring messages to the audiences and the outcomes from having done that.  Also learned many things about global pr measurement in which Gorkana (the company Metrica merged with) now excels.  It's important to have a consistent global approach but respect needs of local markets which run at different speeds.  And to make sure that the pr measurement provided is future looking and can drive strategy. Not just a look backwards.  We call it insight, not hindsight…
Richard's terrific recap of the Feb. 19 #measurePR chat is on Gorkana's Measurement Matters blog. And here's one of his memories:
A1 Remember one awful moment trying to justify why the AVE had gone up… driven by reams of negative press.Ooops. ;-) #measurepr

"" Richard Bagnall (@richardbagnall) February 19, 2013
He also created a lovely Storify of the chat. Finally, if you like the typical downloadable transcripts I typically post, here's the #measurePR transcript for Feb. 19.
Also, congratulations to Fleurie Amorette (a first-time chatter!) who won a copy of CIPR's recently published Share This, to which Richard contributed a chapter. Share This is billed as "the social media handbook for PR," and it is very well-written (Richard sent me a copy).
@shonali @richardbagnall It's as if this discussion were designed for our professional PR unit at @bournemouthuni!! #MeasurePR

"" Fleurie Amorette (@FleurieFM) February 19, 2013
Fleurie, wasn't it, though? Richard will be sending you a copy soon… and thanks again for joining the chat, we hope to see you again soon!
The next chat will be on Tuesday, March 5, and Richard will join us again, since there's so much more we want to talk about. How about joining us?