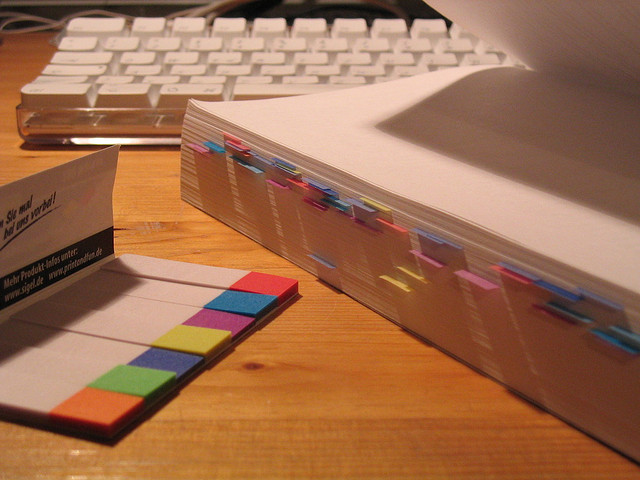 A large portion of what we do online is centered around content: creating it, sharing it, reading it. Content helps us promote our businesses, create relationships, and share what is important to us with the rest of the world.
This week's roundup features seven posts from around the web that show why exactly content rules. Enjoy!
Image: Depone via Flickr, CC 2.0
1. 4 Reasons Your Content Is Yawn-Worthy
Why: What defines "good" content? In this guest post for SteamFeed, Brooke Ballard tackles some common content mistakes and how to overcome them.
2. 7 Tips for Using Quotes for Your Nonprofit's Content Strategy
Why: Inspirational, relevant, and timely quotes can speak to your audience and enhance your content. Beth Kanter shares seven simple tips to integrate quotes into your content strategy.
3. Should You Plus Your Own Plus Posts?
Why: Are people who +1 their own content self absorbed? Mike Alton explores why he +1's some of his posts and why you should too.
4. The Conundrum of Content Creation
Why: Content can often feel stiff and in many cases forced. Kaarina Dillabough shares her personal reflections on today's online content.
5. Five Signs the Future Belongs to User-Generated Content 
Why: User-generated content owns the future. In this WUL post, Dan Cohen shares five reasons why your brand must get on the customer-centric wagon today.
6. Digital Business: How Much Social Promotion?
Why: What's the best approach for mixing promotional content with other types of content? Daniel Newman explains how your business can use social media content to drive customers to your product.
7. Be Your Own Publisher on Social Media: 8 Brands that Kill It
Why: Today, with Internet access and some form of a computer, virtually anyone can become a content publisher. In this guest post for Lightspan Digital, Valerie Gunn introduces us to 8 brands that stand out from the crowd when it comes to publishing content.
How do you keep your online content fresh? Please share in the comments below.