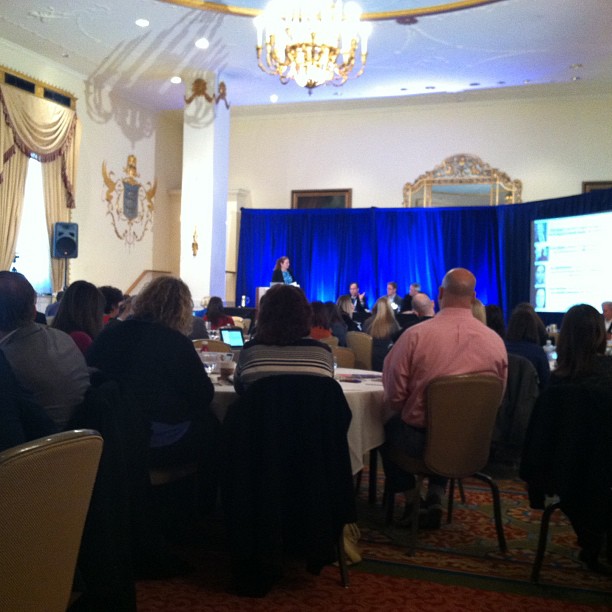 Happy Monday! As many of you know, I started the #measurePR Twitter chat back in 2010. We've gone through quite a few changes in the past (almost) four years, but despite everything, the chat has endured and the hashtag has taken on a life of its own (which I love).
We've I've been up and down on the blogging front this year, and there are several #measurePR recaps we owe you. So this week, we thought we'd bring you up to speed on all the chats so far, as well as some super PR measurement-related articles.
Here you go. And don't forget to join us for the next #measurePR chat on January 7, 2014, from 12-1 pm ET… and which I will be curating all the way from India!
1. #measurePR transcript for July 2
Why: On July 2nd, #measurePR did not have a featured guest, but instead held a community chat where everyone talked about how they got interested in measurement. We shared lessons we have learned over the years, advice for measurement newbies, low and no-cost measurement tools, and the best measurement smarties to follow on Twitter.
2. #measurePR chat with Jay Baer
Why: On August 6th, the oh-so-wonderful Jay Baer, author of YouTility, joined us for a lively chat where we discussed the state of PR measurement today, the evolution of social media in PR, common mistakes large organizations make when measuring PR/SM results, the best measurement tools, and lessons/case studies from his book.
3. #measurePR chat with Jeff Cann
Why: On September 10th Jeff Cann, Manager of Strategic Agencies for Marketwired, joined us. We discussed location-based social data, the accuracy of impression counts from social media, building relationships with influencers, determining influencers, and the challenges of social listening.
4. PR Measurement – What to Measure
Why: Social media strategist and author of SMART News: how to write press releases for the digital age Sally Falkow joined us for this month's (December 3) #measurePR chat. She was kind enough to post this recap of the chat which covered creating an effective measurement plan, linking content, Google Analytics (and its PR dashboard), and much, much more. Seriously, this is such a great post, it's basically a book!
5. Tweets from #measurepr with @shonali and @sallyfalkow
Why: If you prefer to view the entire transcript visually from December 3rd, Sandra Fernandez created a lovely Storify of the chat. You can also view the #measurePR transcript for December 3 in our regular PDF format.
6. Count What Counts: #measurePR Words to Live By
Why: A classic from the WUL vault, this recap features the first #measurePR chat of 2013. Our guest was the legendary Katie Paine who, in addition to being the measurement guru of our time, was the first guest ever to be featured on #measurePR (disclosure: I've known Katie for more than a decade now, and she is a dear friend and mentor as well).
7. Hashtag Gone Wild: How JPMorgan Chase's Twitter Chat Went Awry #ASKJPM

Why: We've had the pleasure of having Sandra Fathi of Affect join us multiple times as a featured guest on #measurePR. In this blog post, she shares lessons learned from the failed #ASKJPM Twitter chat.
What has been your favorite #measurePR moment? What valuable advice have you taken away from the chat over the years? Please let us know in the comments below!
And don't forget to mark your calendars for the first chat of 2014, when Eric Wittlake, who publishes the incredibly smart blog B2B Digital Marketing, will be our special guest. This is a big deal, because I've been trying to get Eric on as a guest forEVer, and he finally agreed. W00t! Tuesday, Jan. 7, 12-1 pm ET. Be there!