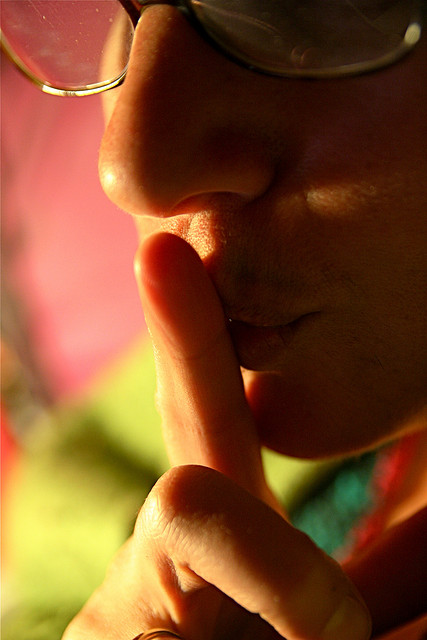 Secrets everyone has them. Some secrets are good, some bad, and some hold the key to business success. This week's roundup features seven posts from around the web that either focus on, or reveal hidden gems via, secrets.
Image: Steven Depolo via Flickr, CC 2.0
1. You Are Being Tracked Online By A Sneaky New Technology – Here's What You Need To Know
Why: Online privacy is a valid concern in today's connected world (yes, even for me). If you haven't yet heard of "canvas fingerprinting," you'll want to read this post from Joseph Steinberg.
2. Your Career and You: "Say "˜No' to Negativity"
Why: How are you reacting or responding to others' ideas? Kirk Hazlett relays the secret to encouraging creativity with honest and open feedback rather than negativity.
3. Content Curation: 3 New Tools To Discover & Share Content
Why: Do you keep heading to the same few content sources, over and over again, looking for inspiration? Laura Click offers some great tools to help you find "hidden gem" articles that are the internet's well kept secret.
4. 3 TED Talks That Uncover the Secrets of Storytelling
Why: Storytelling is vital to the success of your brand because of its connection-building power. In this guest post for Jay Baer"˜s Convince and Convert, Julie Neumark examines three TED talks by people who (may) have mastered the secret of storytelling.
5. Would the Real Holly Dawson Please Stand Up?
Why: Are there secrets in your digital closet? In this classic from the WUL vault, Holly Dawson discusses why we often feel the need to modify our online personas.
6. How to Perform a Hashtag Search Across Multiple Channels
Why: What's the secret to making hashtags work for you and your brand? Ian Cleary explores how you can monitor the traffic that is generated across multiple channels via hashtags.
7. 4 Reasons Your PR Program Will Fail
Why: Not every PR campaign will be a shining success. Heather Whaling shares four secret reasons campaigns fail.
What are some of your favorite secrets for brand success? Please share in the comments below and don't worry; it'll be our little secret!