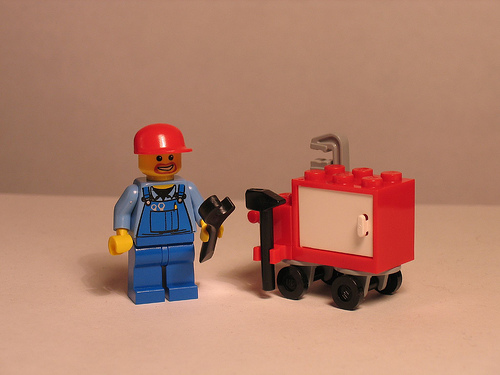 Happy Monday! Did you have a nice weekend? What are your plans for the week ahead?
Well, it seemed you liked the roundup posts we did last week. So I'm bringing back the weekly roundup posts I used to do, way back… except now they'll be on Mondays (or Tuesdays, if Monday is a holiday here). I figure that's a good way to get the week started. Right?
On to this week's roundup; and this week, we're focusing on business tools. As we all know, the right business tools can save us time, money, and increase efficiency. So below are five posts that include helpful tools from around the web.
Image: j.reed via Flickr, CC 2.0
1. Curation tools to help you cope with info-overload
Why: Information overload is a common ailment for anyone who works in social media. Debra Askanase explores how some platforms can be used well as curation tools, thus offering some relief.
2. 20 Tools to Grow Your Business, Efficiency and Productivity
Why: If you didn't read this post when it published not that long ago, here it is again; it covers tools that help you manage email, scheduling, social media, and more.
3. 20 free tools to evaluate social media
Why: Dirk Singer provides a rundown of tools that help you evaluate various aspects of your social media work.
4. Five awesome tools to create infographics
Why: via Charise Stevens over at Leaders West. Exactly what it says.
5. Using Google Hangouts as a Business Tool
Why: a very comprehensive guide to using Google+ and its Hangout feature for video conferencing, from David Masters.
What about you; do you have a business tool that you can't live without? If so, would you share it in the comments below? Thank you!