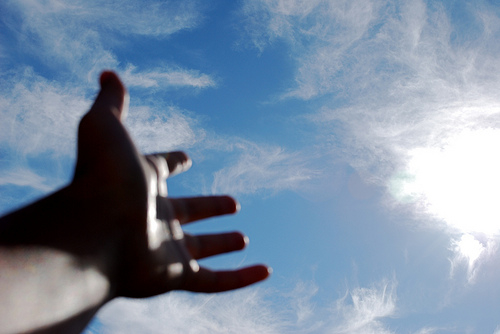 Time, space, and how we inhabit the two have been a bit on my mind lately.
Image: Brisbane Falling via Flickr, CC 2.0
Not that they're normally too far from it – because everything we do is a function of time and space, isn't it? – but they've been slightly more on my mind lately.
To that end, here are seven posts for you to read/listen to/watch crossing the gamut of time and space that you might enjoy… or, at the least, find thought-provoking.
1. Why God did not create the universe, by Stephen Hawking and Leonard Mlodinow, from the Wall Street Journal (you may not be able to read this online if you don't have a subscription).
Why: Regardless of whether you believe in a higher power or not, it will should leave you thinking.
2. Crossing cultures with coffee, from Basecamp.
Why: As the author says, "coffee as an international social phenomenon is severely underrated."
3. Pursuing Meaningful Life Episode 078 – Loving Different Cultures, from Leadership Equip Network.
Why: I thought this was a very simple, direct question (if you listen to the podcast). And a question we should all ask ourselves, even if we are from those different cultures.
4. Quantum leaping through time and space, by Stephen Pickering.
Why: The best use of the word "quark" I've seen in a long time.
5. Finding the God of your understanding, from this time ~ this space.
Why: Rather than imposing a definition of "God," the author explains her construct. It's a good read.
6. The Victorians: time and space, from IanVisits.
Why: A great take on the quality of modern communication because of the speed at which we can now communicate.
7. John Cleese's talk at the 2009 Creativity World Forum on creativity.
Why: "Boundaries of time and boundaries of space" are essential to creativity… and pretty much anything we do.