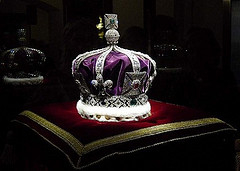 The first part of this post is a guest post by Gary McCormick, APR, Fellow PRSA, president & CEO of the Public Relations Society of America (PRSA).
The second part is my take… with the exceedingly original sub-head, "My take."
Measure me this

How many times have you been asked, "Well, what is the value of public relations?" or "Can you really measure that?" when working with a client, or trying to get a bump in your department's budget?
Probably quite often.
At PRSA, we've been keenly focused over the past year on re-establishing and enhancing the strategic value of public relations.
From our Business Case for Public Relations, to a revamped advocacy program, we recognize the need for clearly demonstrating our profession's value, and at the same time, developing the next generation of successful practitioners.
It's with the latter in mind that we were delighted to establish a partnership in October with NYU's School of Continuing and Professional Studies that will enable cooperation between PRSA, NYU, its students and the professional on a number of vital initiatives.
Gary was kind enough to sit down with me over Skype to chat a little about this initiative. Here's a clip.

One planned initiative will involve the development and advancement of a comprehensive set of standards to measure results of public relations campaigns.
PRSA has been one of the leading proponents of the Barcelona Principles, which seek to establish new metrics for practitioners to measure the value of their results.
With that in mind, we're thrilled to be able to tap into the insight of NYU's public relations professors""many of whom are considered leading experts in measurement""to establish stronger and more widely adopted measurement standards throughout the profession.
Gary said this initiative aims at bringing measurement best practices into the classroom. He elaborates a little in this video.

The development of standardized evaluation and measurement techniques has been a topic of ongoing research, discussion and debate for years. The advent of digital and social media has made this challenge far more complex and vital than ever before.
Some areas of measurement and metrics we're excited to collaborate with NYU on include:
~ Social media measurement: best practices, industry standards and techniques
~ The elimination of AVEs (advertising value equivalents) and the establishment of new value metrics for public relations
~ Focus on educating professionals, clients and the business community on outputs versus outcomes
I asked Gary if, by knowingly or unknowingly generating misperceptions of what "PR" is, we as an industry have helped perpetuate why measurement still isn't standardized across the industry.

What are some core objectives of public relations measurement you and your colleagues are focused on?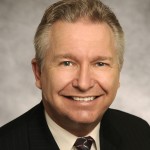 Gary McCormick, APR, Fellow PRSA, has been active in the Public Relations Society of America (PRSA) since 1985. He currently serves as the Chair and CEO of the 22,000-member professional association. McCormick also serves on the board of directors for Plank Center for Public Relations Leadership at the University of Alabama and the University of Florida Department of Public Relations Advisory Council; served as the president of the PRSA Foundation in 2006 and 2007, and has been a co-chair of the Champions for PRSSA since 2005. He has been recognized for his contributions to public relations education as the 2006 Honoree of the Educators Academy David Ferguson Award.
Title image: Edgely Cesar via Flickr, Creative Commons
My take
Measurement should be, but still isn't, the jewel in the crown of PR. I haven't been studying or talking about it nearly as long as gurus like Katie Paine, Don Bartholomew, or Richard Bagnall, but even I am sometimes exhausted by what seems to be the two-steps-forward-three-steps-back syndrome it suffers from.
We've had the Institute for Public Relations talking about best practices for years. This year we've seen the adoption of the Barcelona Principles at AMEC's European Summit on Measurement, IPR coming out strongly opposing AVE (ad value equivalency) as a PR measure, and now an AMEC-PRSA partnership.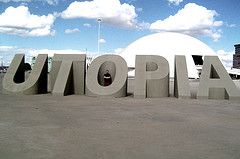 Given how long everyone's been talking about this, you'd think something would have changed by now.
I do think part of the problem is that measurement isn't really focused on, or at best, glossed over, in the classroom.
Don't take it just from me. Take it from Nick Lucido, a PR student, and a very smart one at that.
On his blog, Nick says:
"Students are not taught about new practices, since proprietary tools and techniques often remain with hidden with the agencies and companies that create them."
This problem is self-evident when students enter the professional world and have no clue as to what smart measurement is. So boom, they latch onto what their senior colleagues – and oftentimes the "marketing" folk – think is "good" measurement.
So by the time they realize that they should be focusing on outcomes, it's too late.
They've been sucked into a vortex of bad measurement, and now they can't change their habits, even if they've changed their thinking, because now their jobs depend on spewing numbers that don't mean anything.
The other part of the problem
is that many organizations still think that AVE is the gold standard for PR measurement.
I can't tell you how many Very Smart People I've talked to – including some at firms providing measurement solutions – who know that AVE is crap, but whose clients insist on using it as a measure of success.
When your job – or one of your largest clients – is at stake, would you refuse to give them AVE? You tell me.
Utopia aside.
Image: Felipe Venâncio via Flickr, Creative Commons
The solution really comes back to education, doesn't it?
It's not that folks don't get what "good" measurement entails.
But if it hasn't been ingrained in you from the get-go (school), and you're constantly battling those who can't – or won't – change their views, especially if they don't fully understand what the practice of public relations entails, you get tired.
And you stop battling.
Maybe the PRSA-NYU partnership will be the catalyst we've all been yearning for.
Maybe it'll be change we can believe in.
Maybe this time it'll stick.