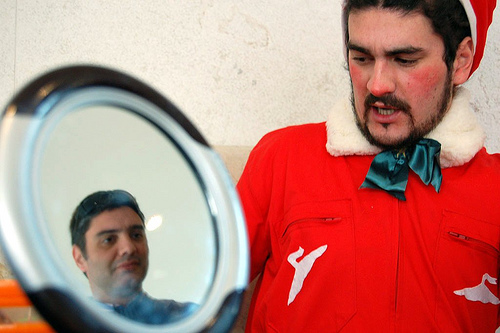 I saw a lot of interesting posts this week.
While they're not all direct answers to the question, "Who are you?" I think they give some insight into what drives the writers.
Which, of course, is what a good blog post should do, don't you think?
Let's get to 'em.
1. The limits of online influence, by Tom Webster.
Why: this is a fascinating look at an exercise in trying to drive action via online influencers. The answer will surprise you.
And h/t to Courtney Vaught of Traackr for pointing me to this.
2. Turn your blog into an iPad app!, by Tom Moradpour.
Why: Tom pointed me to this after Friday's post on making your blog mobile friendly. I love the way he laid the steps out.
3. 20+ Mind-blowing social media statistics: one year later, by Jake Hird for eConsultancy.
Why: some really cool stats that may be useful to you the next time you're putting a presentation (or blog post) together.
4. A/B testing: taking your website from good to great, by Shelly Kramer.
Why: love the way Shelly makes the case.
5. A better way to produce nonprofit annual reports, by Michael Hoffman of See3 over at Beth Kanter's blog.
Why: talk about a potential paper-killer. I'm all for it.
6. Who am I? PR, public relations or social media?, by Stuart Bruce.
Why: it's the quintessential question so many of us are struggling to answer.
7. The better blogging formula: think, do, write, by Tyler Tervooren over at Problogger.
Why: the next time "blogger block" rears its ugly head, read this. It will help you.
Image: Filipe Dâmaso Saraiva via Flickr, CC 2.0