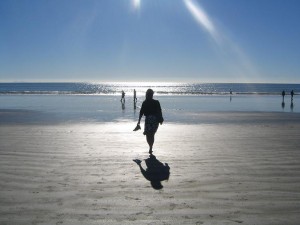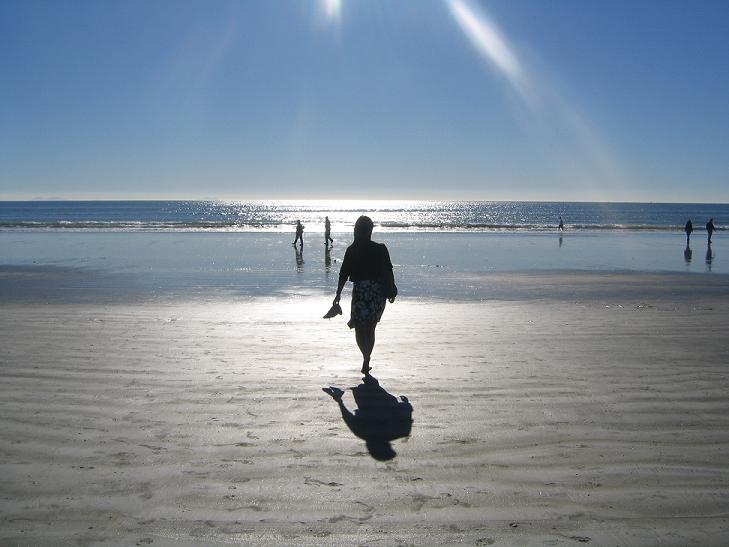 In a few days I'll be Westward-bound; one of several hundred (or is it thousand?) PR and communication professionals converging on San Diego for PRSA's 2009 International Conference (that's me on Coronado Beach a couple years ago). My first experience of PRSA's annual shindig was last year, when I was lucky enough to co-present with Katie Paine on measurement in Detroit.
The entire experience was a blast, and it will also live forever in my memory because that's where I first met the beauteous and brilliant Shannon Paul and Lauren Vargas, caught up with the dynamite Kami Watson Huyse, first encountered Jason Falls, and was dissed (and defended, thank you Kami!) at my first tweetup. Ah, the good old days.
This year I'm lucky enough to have been selected by PRSA as a solo speaker and will be presenting on measurement on November 9 (here's an interview I did to promo it a while back). If you're attending the conference, do come by.
But more than plug my session, I want to pick your brains.
See, the thing is, my take on measurement is very simple (and yes, has been strongly influenced by the afore-referenced Sashet, the Measurement Goddess, aka Katie Paine).
You start at the end – what are your measurable objectives? And by "measurable," I mean quantifiable and time-bound, not "increase buzz" or some crap like that.
You focus on what outcomes you'd like to achieve, not just outputs (like media impressions) and, if possible (because usually this takes some budget dollars), outtakes as well. A lot has been written about these recently, but I believe in going to the source, so here's a great dictionary from the Institute for Public Relations (you should bookmark this).
And then you map out your strategy and tactics, track everything along the way, and then analyze the results of your program, based on what you were trying to achieve in the first place.
I like to use a couple of case studies, showing how this has been done both with "traditional" and social media, sometimes on a very tiny budget.
I show how, at my last job, we patiently tracked our communications against organizational key performance indicators, and how we were able to calculate – using a formula that was given to us by the equivalent of the marketing department – the value we added to the organization's bottom line.
And I will tell you to stay away from ad value equivalency or AVE, which I hear IPR's Measurement Commission recently voted down as a no-no when it comes to PR measurement.
My presentation's probably not going to be earth-shattering for anyone (and I kinda hope it won't, because the measurement debate's been going on long enough).
What I hope it will be is engaging, and show practitioners who might be overwhelmed by all the jargon out there that measurement is not necessarily tough, mind-blowingly expensive, or tedious… and how to get started, or get back on the right track.
Looking for the Wisdom of Crowds
Here's my question to you: are there any other questions you think I need to address? What else can I add to my presentation so that attendees can walk away with tips and ideas they can really use?
I can't promise I can answer all of them, but I'll try; if I can't, I'll try to find resources who can. Or, do you have tips I can include?
The bottom line is, I want the presentation to be about you, not me. So I'm asking you to help me deliver the content that will be most useful to you. I'm sure I can go it myself, but it'll be so much more fun this way.

I'd very much appreciate your thoughts and feedback; just send me a tweet, or leave a comment below. I promise to give credit where credit's due, and will be uploading it to SlideShare so that you can all see it.
Thank you!